Les 3 Chenes (France)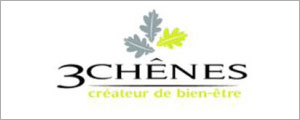 Les 3 Chênes is a French laboratory that develops "new generation" food supplements within its research and development center dedicated to fitness, well-being , beauty and natural health for the whole family . For 25 years, we have been providing innovative solutions to improve the daily life of the whole family. Our priority?The quality and effectiveness of the products to satisfy our consumers. This results in the selection of essentially naturally occurring raw materials, the use of clinically tested active ingredients and the design of highly formulated and precisely formulated formulas. The 3 Chênes also makes it a point of honor to realize traceability and controls for optimum safety of its products. It is one of the few laboratories to master the entire chain of production and to practice the technique of plant extraction (the maximum extraction of all the plant's assets to remove the quintessence): a historical know-how in France which allows him to conceive formulas recognized both for their originality and for their effectiveness.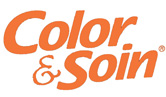 Sicobel Laboratories (France)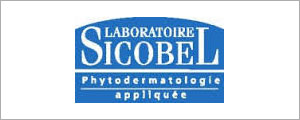 LaboratoireSicobel was founded in Lyon, France in 1959, thanks to Doctor B. Guillot , a pharmacist who had developed a cream based on human placenta (recognized and used for its strong powers of skin regeneration and repair in hospitals): Placentor Regenerating Moisturizing Cream.
The LaboratoireSicobeldermocosmetic laboratory has thus created a complete range of products for facecare, bodycare and haircare, meeting the different needs of all types of skin. Their formulations are constantly being optimized to take advantage of the laboratory's latest discoveries and innovations, but also to adjust textures and scents to each cosmetic function. PlacentorVégétal, a range of more than 30 products that are very effective, very safe and very mild.



Pillar Surgical INC (USA).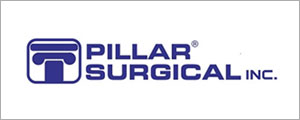 Batterjee is the exclusive distributor of ScarEase products.
ScarEase is a uniquely formulated silicone elastomer dressing for use on closed wounds, as well as on advancing and developed scar tissue. ScarEase is available in two different forms:
ScarEase Gel:
Liquid elastomer gel is available in a 15 gram tube for easy application to all skin areas requiring management. It is ideally suited for application to skin folds, joints, and facial features that challenges elastomer sheeting.
ScarEase Sheet:
Durable, soft-solid elastomer sheet, individually packaged. It is suitable for application to flat skin surfaces with raised or thickened scar tissue. This is especially effective where pressure is required, following intraregional injections or revision surgery. A single sheet can be used for the duration of scar management.

SKAFE (Brazil)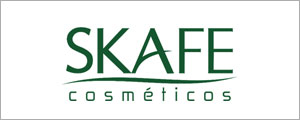 SKAFE is a Brazilian company .In November 1986,Skafe Cosmetics was created in order to develop products that would provide, through beauty, well-being. With great determination and persistence, the company was consolidated on the cosmetic business, becoming a success on the market. The largest differential of Skafe products, besides technological innovations, has always been the use of assets that are actually a real beauty treatment, without harming or damaging the environment. Natural extracts such as Shea Butter, Argan, Monoi, Macadamia among others, are present in several lines of products. Keratin and Amino acid are the major highlights, being present in almost all products
ADDTTOO (U.K)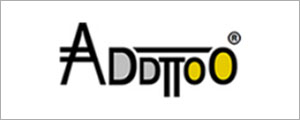 The first body art brand to offer instant temporary tattoo's designs to be adorned with Swarovski Crystals and pure 999 Silver or 24 Karat Gold. This addition of precious leaf metal, creates a new innovation in body art and a truly exquisite transformation for any day to day wear or special occasion. Made in U.K.
Petydore (Jordan)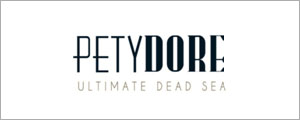 PETYDORE is a Jordan company. In 2013, as nature lovers they decided to make it possible for people around the world to share and enjoy the ultimate secrets of nature by exploring and utilizing the magic of natural minerals of the world's oldest and largest health and beauty store… the Dead Sea. It was then that Life Code Cosmetics was founded to bring the world a unique range of natural products based on fine ingredients from the Dead Sea.(Petydore®) .their products have been formulated following extensive research on the valuable resources of the Dead Sea incorporated with other valuable resources of nature to bring the world the ultimate in skin care products. Every product has been uniquely formulated to give you a special touch of the Dead Sea, and to make your skin feel a real difference.