Siemens Healthcare Diagnostics (Germany)
Siemens have touched into a wide continuum of health industry, starting from clinical workflow solutions, diagnostic imaging & therapy, healthcare infrastructure, hearing instruments, laboratory diagnostics etc.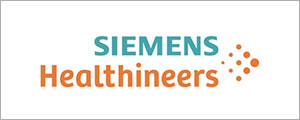 Beckman Coulter (Switzerland)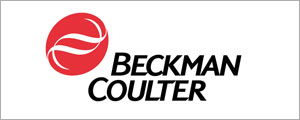 MOVE HEALTHCARE FORWARD
Healthcare is changing and new challenges require new thinking. Beckman Coulter Diagnostics understands.That's why we offer laboratories more than just innovative diagnostic instruments, connected information systems and a comprehensive menu of tests. We offer our expertise in business management and continuous improvement. We offer solutions backed by more than 80 years of experience. We offer a guiding hand and a shared mission to help you achieve your goals. We do this because we believe when efficiency and clinical outcomes are improved, patients benefit and we can move healthcare forward for every person.
ACHIEVE LABORATORY EXCELLENCE WITH THE BECKMAN COULTER DIAGNOSTICS DIFFERENCE
At Beckman Coulter, we are dedicated to advancing and optimizing the laboratory. For more than 80 years, we have been a trusted partner for laboratory professionals, helping to advance scientific research and patient care. We have a vital role: our focus on innovation, reliability and efficiency has led us to become the partner of choice for clinical, research and industrial customers around the globe.
Beckman Coulter Diagnostics helps healthcare and laboratory professionals provide better patient care by delivering the accurate diagnostic information they need, when they need it.
For over 80 years, Beckman Coulter has been the partner of choice for healthcare organizations. Our scalable instruments, comprehensive diagnostic tests and business management services are trusted by hospitals, laboratories and other critical care settings around the world. In Beckman Coulter, you'll find a partner that understands your challenges and can offer the right solution in Chemistry, Clinical Information System, Immunoassay, Clinical Laboratory Automation and Hematology departments.
For more information: www.beckmancoulter.com
Ascensia Diabetes Care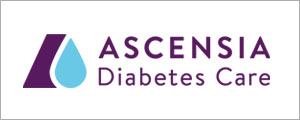 Ascensia Diabetes Care was established in 2016 through the sale of Bayer Diabetes Care to Panasonic Healthcare Holdings Co., Ltd. Ascensia Diabetes Care products are sold in more than 125 countries. Following the close of the transaction in all countries, Ascensia Diabetes Care will have around 1,700 employees and operations in 38 countries.

Home to the world-renowned CONTOUR™ portfolio of blood glucose monitoring systems, our products combine advanced technology with user-friendly functionality that help people with diabetes to manage their condition. We are committed to continued research, innovation and development of new products and solutions. As a trusted partner in the diabetes community, we collaborate closely with healthcare professionals and other partners to ensure our products meet the highest standards of accuracy, precision and reliability, and that we conduct our business compliantly and with integrity.
For further information please visit the Ascensia Diabetes Care website at: http://pre.mecontournextonecom.ascensiasites.com/
Diamond Diagnostics (USA)
The Diamond diagnostics is a prominent for the electrolyte testing as the near patient's tests wide range electrolytes for the blood chemistry. This is considered as world's most reliable Electrolyte system, fit for any type of laboratories.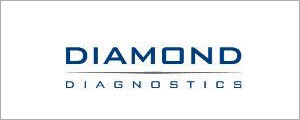 Delta Biological (Italy)
Delta Biological is mainly for Elisa / Immuno tests. The systems are from a basic project that shows still a very large potential for the development. The delta biological transformed the need in to the final products to better satisfy qualitative needs and request in the IVD market.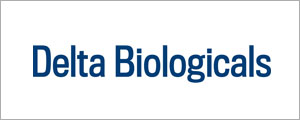 Horiba ABX (France)
The Horiba's proficiency in vitro diagnostics is one of the most esteemed in hematology worldwide, right from POCT to testing centers these analyzers partner diverse users including patients, doctors, private laboratories, clinics & university hospitals.
In short, Horiba is your associate to construct the ideal diagnostic labs.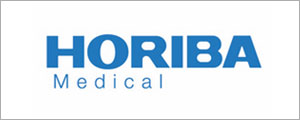 ERBA Diagnostics GmbH (Germany)
Erba has a wide range of Hematology with different parameters feeding small & large laboratories also it covers the chemistry range as well with different profiles & capacities & it can be eligible with suitable systems with the required laboratories.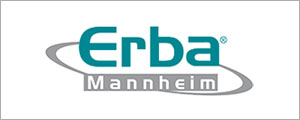 TRANSASIA BIO-MEDICALS Ltd.
This company is associated with Delta &Erba with a range of chemistry small & medium ranges thafulfil the need of the small medium health care organization.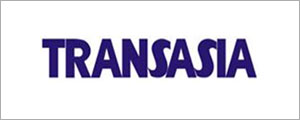 Polymer Technology Systems, Inc (USA)
These products are largely demanded in the near patient treatments such as A1c, cardiocheck, lipid profile test can be instantly done, largely used for the out patients testing.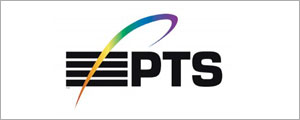 Montméd Inc. (Canada)
Montméd is a Canadian company founded in 2011 in Montreal. Montméd is a Canadian manufacturer and distributor of high-quality innovative medical devices within the areas of diabetes and self-care. They offer "simple and unique innovations that make a difference" in people's lives. Being close to diabetics ,So they decided to distribute products designed to make diabetes management as easy as possible and free people from daily worries related to diabetes management, from injection devices to preventing side effects, their goal is not only to address the medical aspects of diabetes but also to empower people by awareness and education to lead healthy lives.